Stylish Travel Accessories for Mother's by LivTek India
New Delhi: Mother's Day is right around the corner, which means it is time to start shopping. There is a lot of pressure on us all when it comes to Mother's Day gift ideas as there are numerous ways to say thank you to the leading lady for the countless efforts she has taken all year. What better way to thank her by gifting her something that will make her life easier and sassier? We at LivTek India, have rounded up a few chic gifting ideas for mom that will help her out.
Filofax: A mother's schedule is beyond busy, especially for a working mom. Juggling with work at office to household chores and kid's activities, keeping track of everything can be very stressful. This is when a Filofax – unique planner system comes in handy, which will help keep her organized. A planner cum organizer for moms – she could use this to maintain daily tasks, a goal tracker, reminder for important occasions and a journal all wrapped up in one.
Diary: Moms are great fans of new recipes and noting them down during their favorite cook show is what fascinates them. LivTek introduces floral designed diaries specially for the ladies to store and share recipes.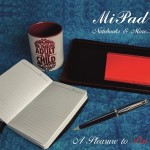 Ogon Clutch: Every mom deserves a time out – whether it is a weekend getaway with the family or a dinner night with her friends. Gift your mom a stylish Ogon quilted clutch so she can always step out in style. This aluminum clutch is a modern alternative to the classical leather bags.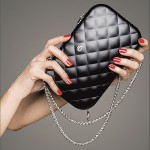 Ogon Card Holder: With the new wave of 'Digital India', most of the country is going cashless. People have become accustomed to swiping their debit/credit cards to pay at restaurants and malls. This Mother's Day, gift your mom a sleek and stylish Ogon Card Holder that can accommodate all her cards, identification documents, high denomination currency notes, etc. And the Ogon wallet is RFID protected.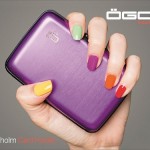 In addition to the above, LivTek India also offers elegant and fashionable accessories from writing instruments of different makes, diaries & notebooks, planners & organizers, credit card wallets, refills to fit wide variety of pens & inks of various colours-hues. These products are available on www.livtekindia.com & other portals such as Amazon, Flipkart, Paytm, Snapdeal etc.
(Source:www.inditrip.in)